Fishclick Online Stores
From our humble beginnings (1997), as an informational site for our local fishing club, Fish Click has grown into a renowned supplier of outdoor camping, fishing, hunting & marine products online.
We started the company to serve people with the same interest as our own... Fishing! Our company founder, being a tournament fisherman, wanted to take that concept a step further. Build a company that can provide a service to other tournament fishermen who have a need for a higher level of service. One that can provide access to lures and gear above and beyond the needs of the standard recreational fishermen.
If you are looking for a new fishing cart, check out Fishing-Carts.com.
anglersupply.com
The outdoor division of the company was recently acquired and this website is no longer promoting outdoor goods and services. We would like to thank the thousands upon thousands of customers and tournament fishermen that have supported us over the years. It has been our pleasure to deliver the over 60,000 products in our line-up and to have the capability to ship those products to you, our customers, within 24 hours of placing your order.
Due to the acquisition, we ask that you visit the Bass Pro Shops website for all of your outdoor shopping needs.
Although we will no longer be promoting outdoor goods and services, amazingly enough, we did retain the rights to the Fish Click domain names and the Next Click Network.
Again, thank you for being a customer. We shall see what the future brings.
-David Shaul
Founder and CEO, FishClick Outdoor Stores
Visit me on LinkedIn
And, as always, may the sound of Screaming Reels fill your days!
DomAIN Available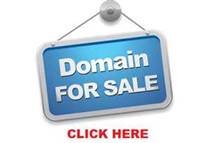 Fishing forum
Great forum topics such as fishing discussions, tackle & gear, new and used classified, fishing reports, photo contests, tackle testers, and lots more. Tons of members and great fun.